Marlon Magdalena
Artist, Educator, Performer
Native American Flute Player and Maker
from Jemez Pueblo, New Mexico
This is me in my modern traditional attire playing one of my hand-carved flutes.
Short Bio
My name is Marlon Magdalena. I am a tribal member of Jemez Pueblo, NM. I am born into the Coyote Clan. I am an artist, educator and performer. Flute and song making are my art, and I share my art through the flutes I make and through my performances. I am an educator at the Jemez Historic Site where I am able to educate the public about my culture and my art.
My life is centered around my family and community of Jemez Pueblo where I have gained much of my knowledge, and it is where I continue to learn new aspects of who I am. Read full bio
Vice President of the Jemez Arts and Crafts Association
Performances
I am available to perform for any event, i.e. cocktail parties, receptions, gallery openings, concerts, etc. I can provide my own sound equipment. I perform Traditional Native American Flute songs and/or sing Traditional Pueblo style songs.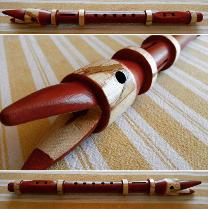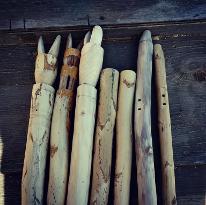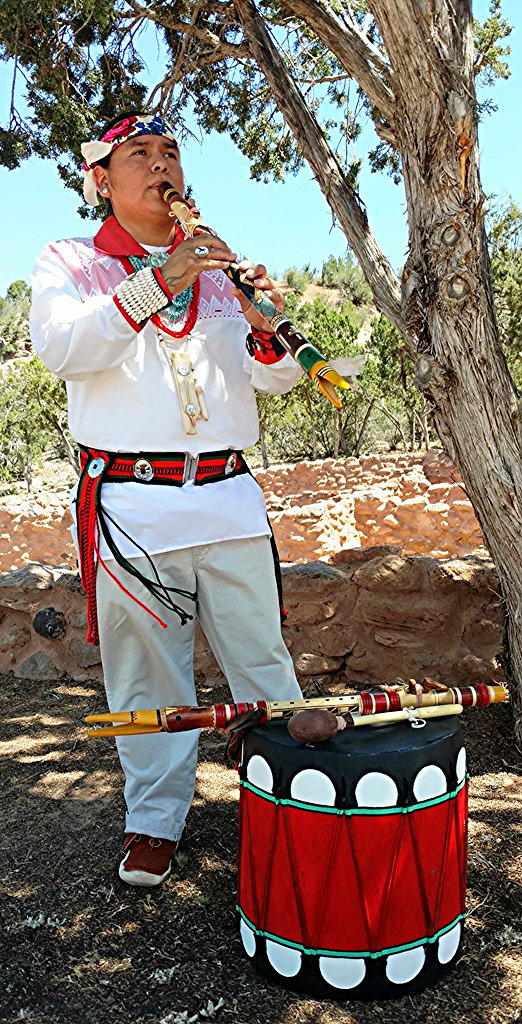 Website Updated: December 2017 with Yola.com